Certificate ISO 9001 - Certification of Quality Management System
Company PANFLEX, Ltd. identifies with the requirements of this standard.
The ISO 9001 addresses various aspects of quality management. The standard provides guidance and tools for companies and organizations who want to ensure that their products and services consistently meet customer's requirements, and that quality is consistently improved. Helps identify and organize all the activities in an organization to establish clear authority and responsibility for managing these actions and contribute to the overall transparency of functioning of the organization.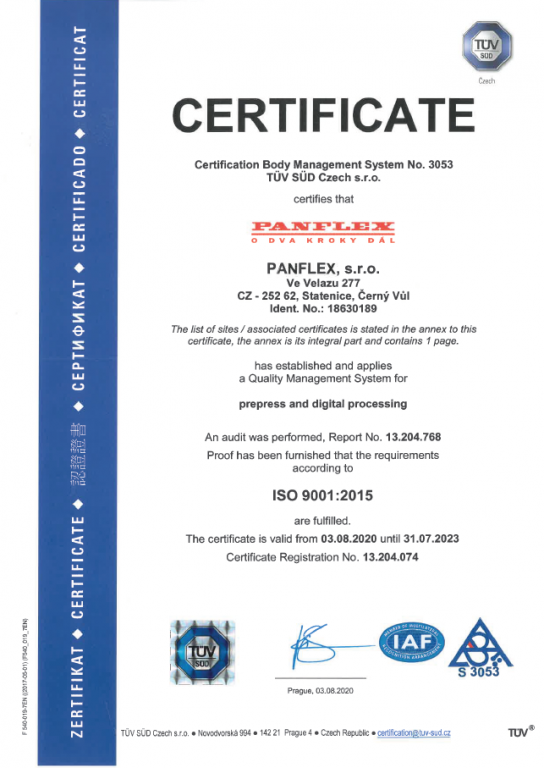 Certificate ISO 14001 - Certification of Environmental Management System
Company PANFLEX, Ltd. actively committed to the promotion and protection of the environment and pollution prevention.
The basic intent of the standard is to support environmental protection and pollution prevention. The standard does not impose any absolute requirements for environmental performance of the organization, insists on compliance with legislative requirements relating to the individual components of the environment (water, air, soil, waste, etc.). The basis is the identification of all possible aspects that impact on the environment. Organization itself can then determine the most environmental burdens and seek suitable methods for the gradual reduction of environmental impacts.