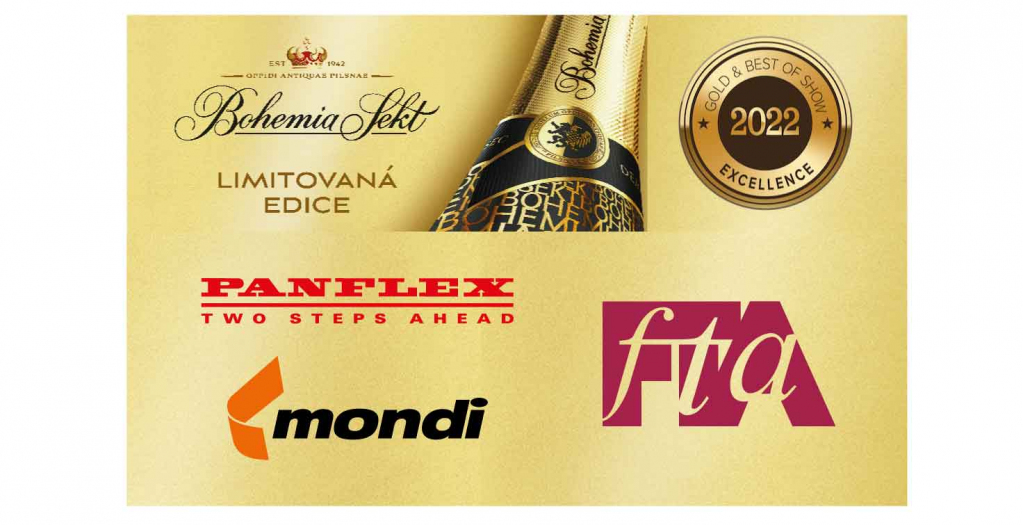 Gold & Best of Show Award for packaging printed by Mondi Bupak s.r.o., for customer BOHEMIA SEKT, s.r.o. – Bohemia Sekt Limited Edition Box (Combined Corrugated, Process).
PANFLEX, s.r.o. regularly participates at prestigious competition Excellence in Flexography Awards. The American Association FTA (Flexographic Technical Association) awards the highest quality prints that can be achieved with flexography via this competition.
This award confirms that PANFLEX is still one of the world's leading providers of the Pre-press services.
The repeated victory of the award in cooperation with Mondi Bupak means that the quality of the print is still on the top level in České Budějovice.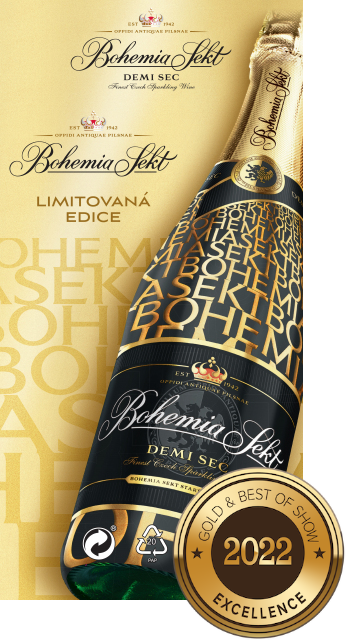 "This sample had a really fine level of detail and it was very well executed. The printer's match to the proof was spot on. Plus, a very low level of fluting considering the substrate."
– Judges' Comment